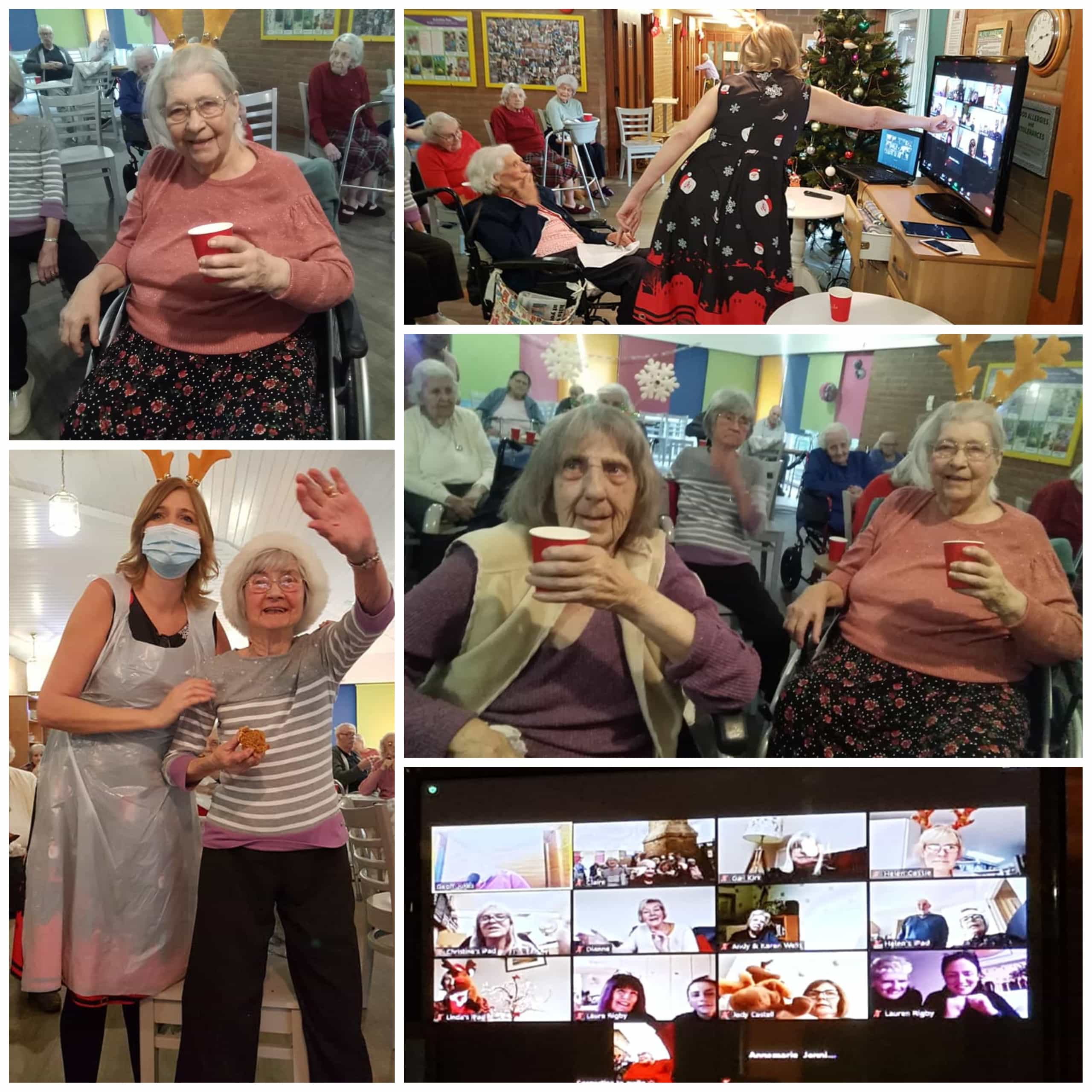 A Virtual Christmas Party at Badgers Wood
The residents of Drayton-based care home Badgers Wood have turned to technology to ensure a Christmas tradition could still go ahead this year.
Under normal circumstances, residents would be joined by their relatives for a pre-Christmas get-together. With that not possible this year, the team at the home decided to organise a Christmas party for residents and to invite their loved ones to join in virtually via Zoom.
Using a big screen in the main lounge, the Badgers Wood residents were able to share the festivities with their relatives, many of whom wore Christmas jumpers and festive headgear to get into the spirit of the occasion. Although it wasn't quite the same, it really was the next best thing and everyone had a lovely time.
Throughout this year, our team have been working hard to ensure our residents remain safe and continue to live life to the full.
To find out more about Badgers Wood Care Home simply click here.
To search for other care homes in your area click here.