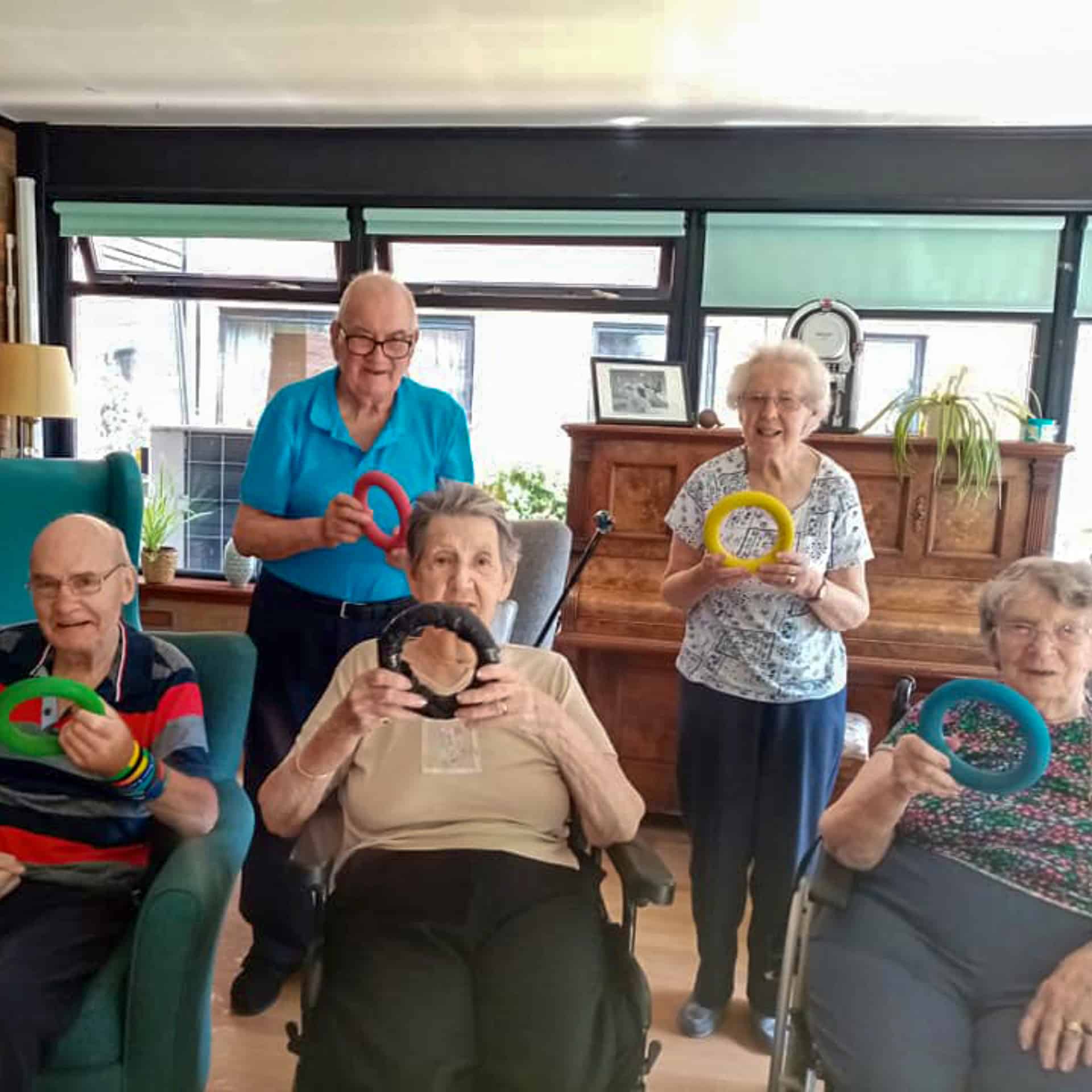 East Renfrewshire Care Home Residents Go For Gold
The residents and team at East Renfrewshire care home, Eastwood Court, couldn't help but be inspired as the medals kept rolling in for Team GB at the Tokyo Olympics. In fact, they were so inspired that they decided to host their own version of the games.
The home prides itself on its vibrant programme of activities on offer each week. Gentle exercise and movement play a key role in this. The Eastwood Court residents enjoy regular yoga and dance sessions to keep them active, but the competitive element of the home's games tournament added a new dimension for all. Also, to really capture the atmosphere of the games, residents set about creating Olympic-style torches and rings during their craft sessions before the event.
Bringing Fun to the Games!
While Team GB clocked up medals in cycling, swimming and boxing, "Team Eastwood Court" took on challenges such as ring toss, skittles and the egg and spoon race. Following a couple of weeks of fun, with different activities each day, participants were presented with their well-deserved medals.
Catherin McAllister, activities coordinator at the East Renfrewshire care home, said: "Everyone at Eastwood Court really enjoyed Team GB's success at Tokyo 2020. We're always looking for and exciting activities. Everyone got involved with this one and really got into the spirit of the games! We had so much fun with it, we even held a little medal ceremony for the winners."
Eastwood Court's weekly activities programme caters for all interests and abilities with both group and individual sessions. By getting to know our residents like family, we can tailor our programme to ensure that everyone has the opportunity to do their favourite things, while also discovering new passions to enjoy.
Find out more about Eastwood Court Care Home