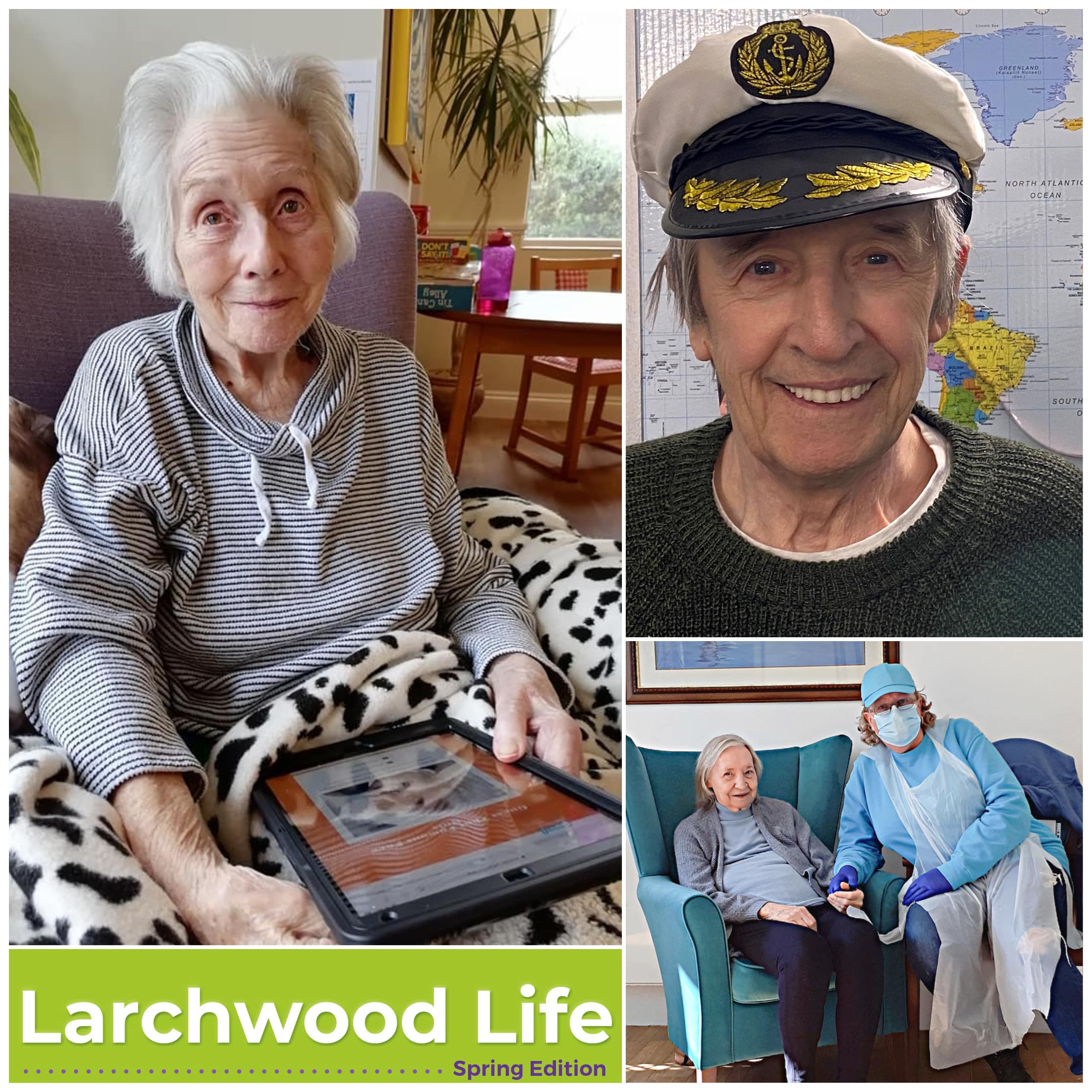 Larchwood Life Newsletter – Spring 2021 Edition
Spring has sprung and there is a great deal of optimism in the air at Larchwood Care Homes across the United Kingdom. 
In the months since our last newsletter, there have been some considerable steps forward in the fight against the coronavirus pandemic. Amid a backdrop of encouraging vaccination rates and emotional reunions with loved ones, our teams have ensured residents remain active, entertained and full of the joys of spring!
Green Shoots of Recovery
In the Spring edition of Larchwood Life, you'll get a sense of the excitement our residents have for their Covid-19 vaccinations and the step towards normality this has the potential to provide. This excitement was only overshadowed by the introduction of a regular designated visitor for each resident inside our homes in England and Scotland. While our residents in Wales have had to wait a little longer for government guidance, in this issue of the newsletter you'll get to read about some of our residents' first emotional reunions.
Sailing into Spring
Our dedicated activity teams have started 2021 with a spring in their step with a wealth of new ways to enhance our residents' wellbeing. What better way to spend the colder months of the year than seeing the world from the comfort of your own home? From learning Mandarin and experiencing Chinese culture for Chinese New Year to celebrating Australia Day with 'Bushtucker Trials' our residents have been reminiscing about their travels and discovering new destinations. The Spring edition of Larchwood Life also shares how one home took its residents on a month-long world cruise without leaving Scotland!
An Exciting New Partnership
While our teams have been working hard to keep residents active and entertained, we appreciate how challenging this can be while unable to welcome our favourite performers, therapy pets, exercise professionals and community groups into our homes. That is why we have partnered with Oomph! the UK's leading wellbeing business for older adults. The Oomph! on Demand platform allows residents to enjoy exercise classes, entertainers and quizzes at their leisure while providing our activity teams with a wealth of ideas and resources.
Read all of this and more in the Spring 2021 edition of the Larchwood Life Newsletter by clicking here.