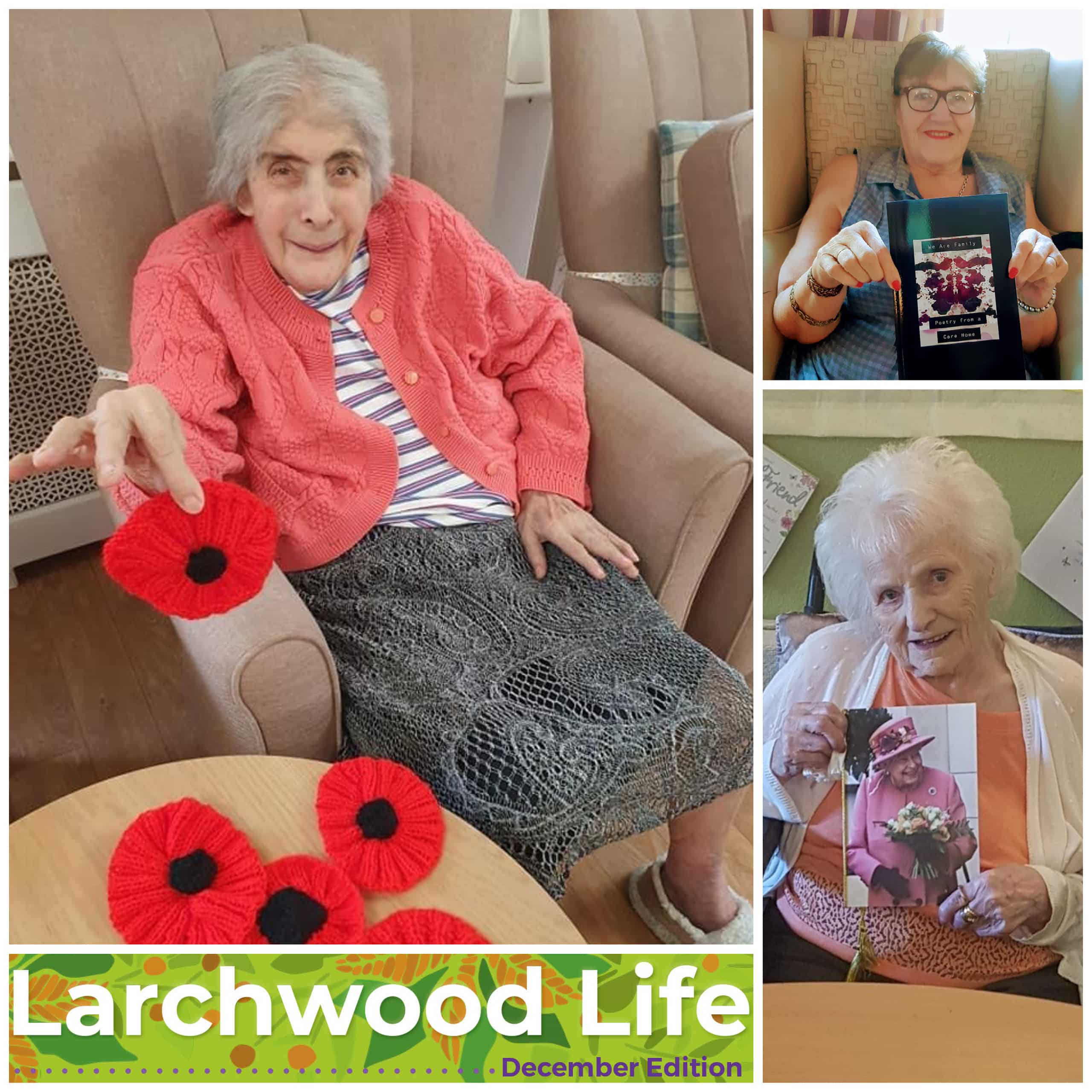 Larchwood Life Newsletter – Autumn/Winter 2020 Edition
With Christmas just around the corner, we wanted to take the time to share some news from Larchwood Care Homes across the United Kingdom. 
Following another difficult few months of varying visiting restrictions across all of our homes, we are proud to say that our teams have continued to ensure our residents are well cared for and continue to enjoy fulfilling lives.
Creative Thinking
The creativity of our staff is something that has really shone through during the pandemic. They have worked hard to come up with new things for our residents to enjoy while also adapting old favourites. Summer fundraising events are something we look forward to each year, welcoming relatives and friends into our gardens for fetes and BBQs to raise money for the residents' fund. While these events have not been able to go ahead this year, our homes have looked to other innovative ways to fundraise. In this newsletter, you'll read how one home called on some established names from the world of literature and film to help them raise funds.
Remembrance Goes Ahead
Remembrance commemorations are hugely important to many residents in our homes. With the usual remembrance events cancelled across the country this year, Larchwood Care teams put their thinking caps on once again to ensure our residents could continue to mark this occasion in a safe way. From knitting fundraisers to in-home services lead by staff members and stunning handmade memorials, you'll find out how they ensured remembrance could still go ahead.
Awards and Recognition
We've also taken some time to celebrate the hard work and dedication of our Larchwood Care teams with our Staff Recognition Week. A week dedicated to thanking staff for all they have done during this challenging year to keep our residents safe. In this edition, you'll read how they celebrated and how their hard work has been recognised with a prestigious industry award nomination!
You can download the Autumn/Winter 2020 edition of the Larchwood Life Newsletter by clicking here.